5 enjoyable activities to make staying home fun
With COVID-19 making #socialdistancing a necessity, staying home to stay safe has become the new normal. Before you groan or roll your eyes and moan about what to do when you're bored at home, we're here to tell you it doesn't have to be that way! Check out 5 things to do at home to make your time staying in fun, memorable and productive.
1. Enjoy a family tête-à-tête over a good meal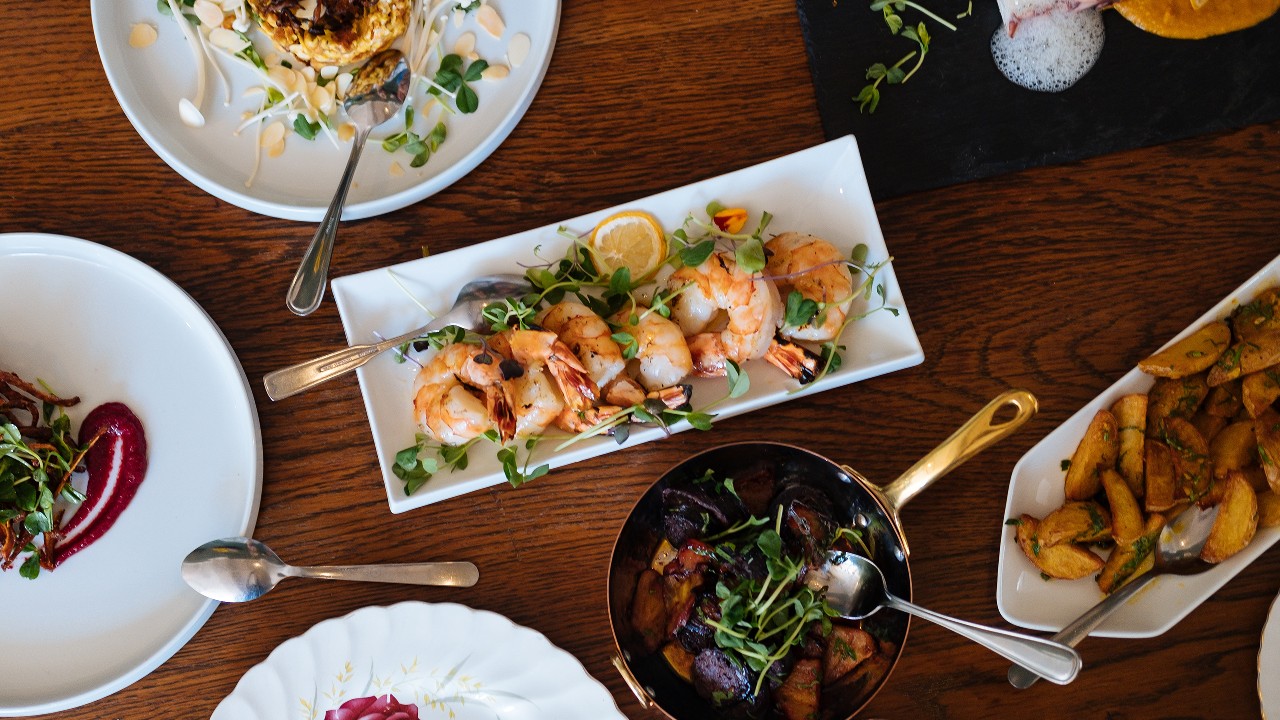 With everyone being at home, it's super easy to gather your nearest and dearest over some yummy bites. Eating is every Singaporean's favourite pastime, so it's an activity you know you'll all enjoy.
An added perk? Often, the best conversations happen over a good meal, so you can take the opportunity to really catch up on what's going on in everyone's lives - something that you don't always have the chance to do because of your regular busy schedules.
The best part is, you don't have to sweat over the stove to make it happen. Give yourself a day off from the kitchen by ordering delivery from your favourite restaurants. You'll be supporting local businesses, enjoying culinary delights without stepping out the door, and there's no washing up to be done!
Order a meal from Deliveroo and get a SGD5 discount when you spend a minimum of SGD25 from now until 31 December 2020 (won't be tough for you to hit that cap if you're ordering for the whole family!). Don't miss out on our monthly promo codes to enjoy the deal. Or grab some yummies from GrabFood to enjoy a SGD3 discount when you spend a minimum of SGD20. Use the HSBC3OFFFOOD promo code from now until 30 June 2020 and you're good to go.
Be sure to check out more HSBC dining offers like our WOW Weekend deals that are updated weekly. Or use the ENTERTAINER with HSBC app for 1-for-1 specials and 25% off takeaway offers.
2. Get a good sweat going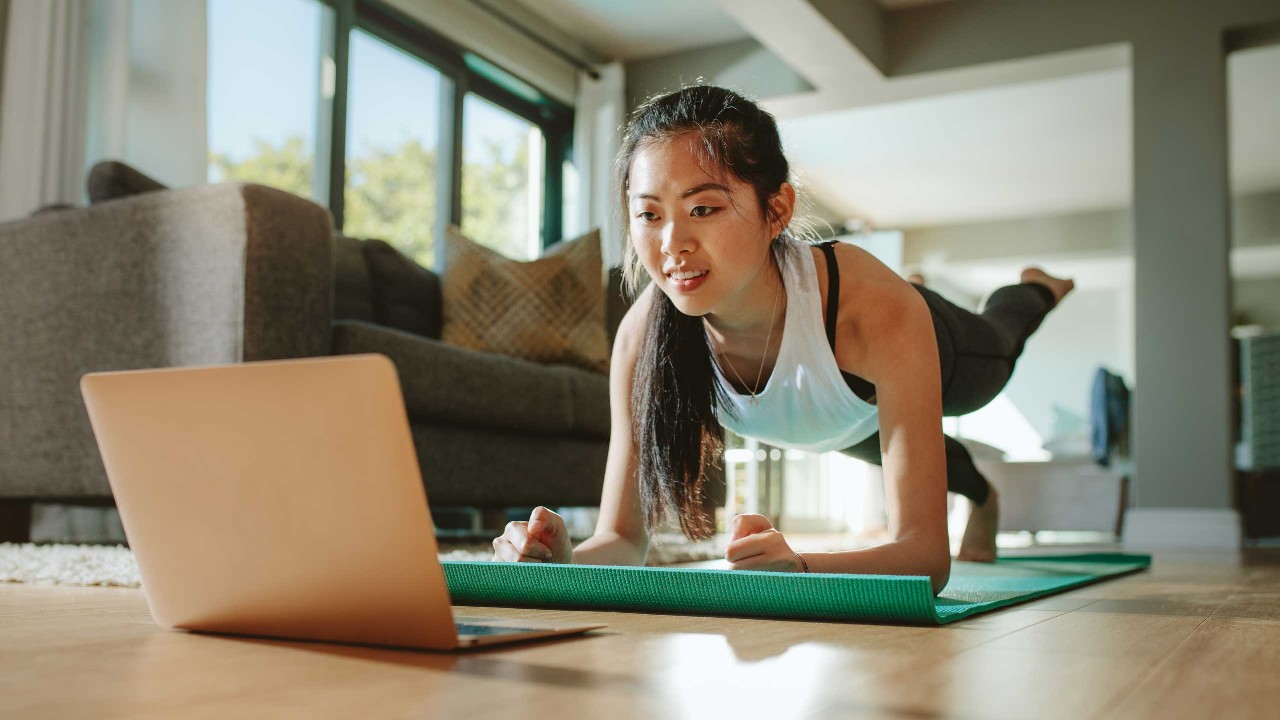 You've probably heard many of your friends complaining about putting on weight during this time. The fridge is so close by and it's tempting to keep snacking while you're working from home. And without access to gyms or fitness classes, it's easy to pack on the pounds.
But online workouts are aplenty and you can get a good high-intensity interval training (HIIT) or strength workout just using your own body weight. Check out accounts like FitnessBlender, The Body Coach and Yoga with Adriene for free workouts on YouTube, or get the Nike Training Club app on your mobile for a great variety of routines to follow.
Our Well-being Ambassador Stephanie Cuvelier will also be sharing weekly tips and exercises as part of the HSBC Life Live Well Series. Take a look at a full session with Stephanie that you'll be able to jump in on without leaving your home.
If you're planning to get exercising at home or keep up your fitness routine, grab yourself some new workout gear as motivation. Check out RebateMango for workout attire, shoes and equipment from some of your best-loved fitness brands from now until 31 Dec 2020 to enjoy the following perks:
Nike via RebateMango: Get 4.95% worth of cashback, air miles or points
Adidas via RebateMango: Get 4.95% worth of cashback, air miles or points
Sports Direct via RebateMango: Get 4.13% worth of cashback, air miles or points
Now there's really no excuse for you to not stay fit, even at home!
3. Give yourself a retail therapy treat
If you can't shop at brick and mortar stores, why not get your retail therapy online instead? You get to satisfy your shopping fix from the comfort of your couch, and give yourself a well-deserved break from juggling working from home and household chores. You'll also have something to look forward to: a parcel arriving just for you. Just think of the fun you'll get unboxing your goodies!
We'll get you started on your online shopping spree with discounts from some of your favourite online retailers:
Lazada: New customers get to enjoy SGD8 off when they spend SGD20 from now until 31 December 2020. Look out for additional monthly deals
Shopee: Get SGD10 off with a minimum spending of SGD80 every Friday from now until 31 July 2020

Zalora: Get a 15% storewide discount with a minimum spending of SGD80 from now until 31 December 2020
4. Gift yourself time to learn and grow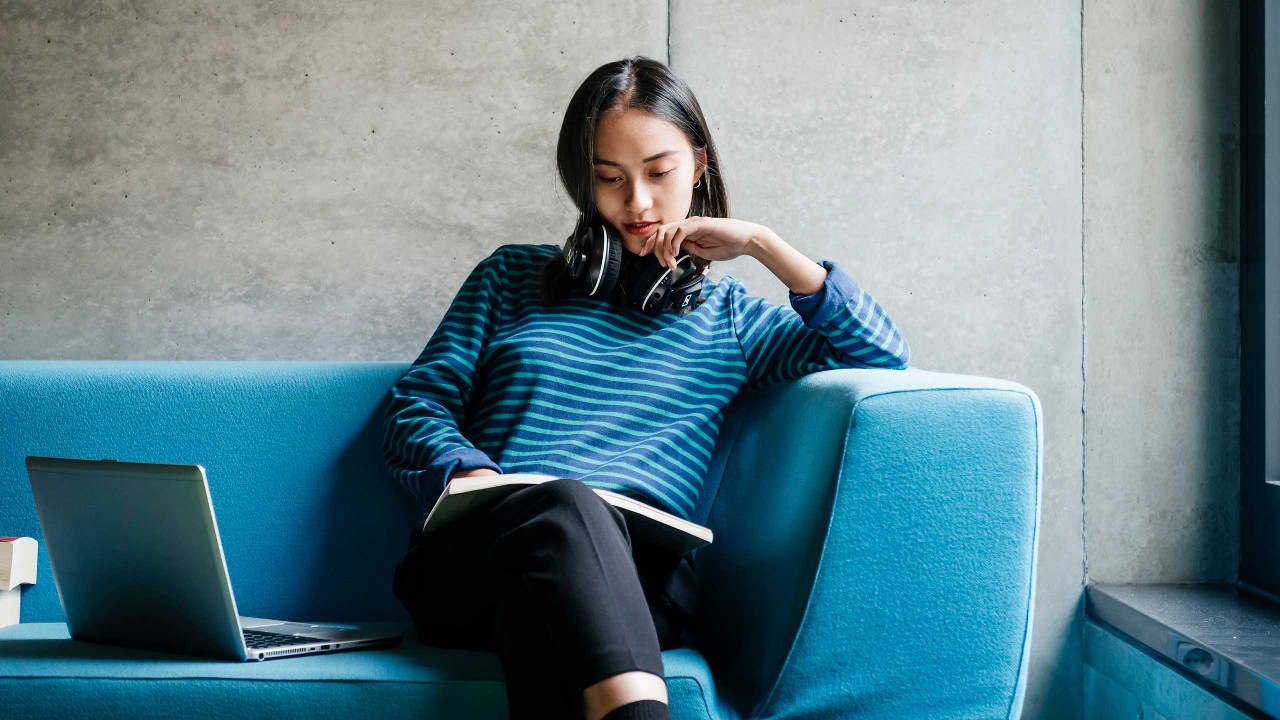 Now that you've got all this time at home, be sure to use this as a chance to focus on yourself. And what better way to do that than to devote some time towards self-development or to learn a new skill?
Catch up on reads that encourage you to do a bit more reflection and self-discovery, or that help you stay grounded. Or pick up a book that teaches you something you've always wanted to learn: cooking French food, speaking Korean, coding, or anything, really. With COVID-19 keeping everyone home and unable to travel, books are one way to lose yourself in another world and journey all over the globe from exactly where you are.
Stock up on books from Kinokuniya via RebateMango and get 4% worth of cashback, points or air miles from now until 30 June 2020. Start filling your evenings with those great reads and even better knowledge.
5. Treat yourself to a good skin pampering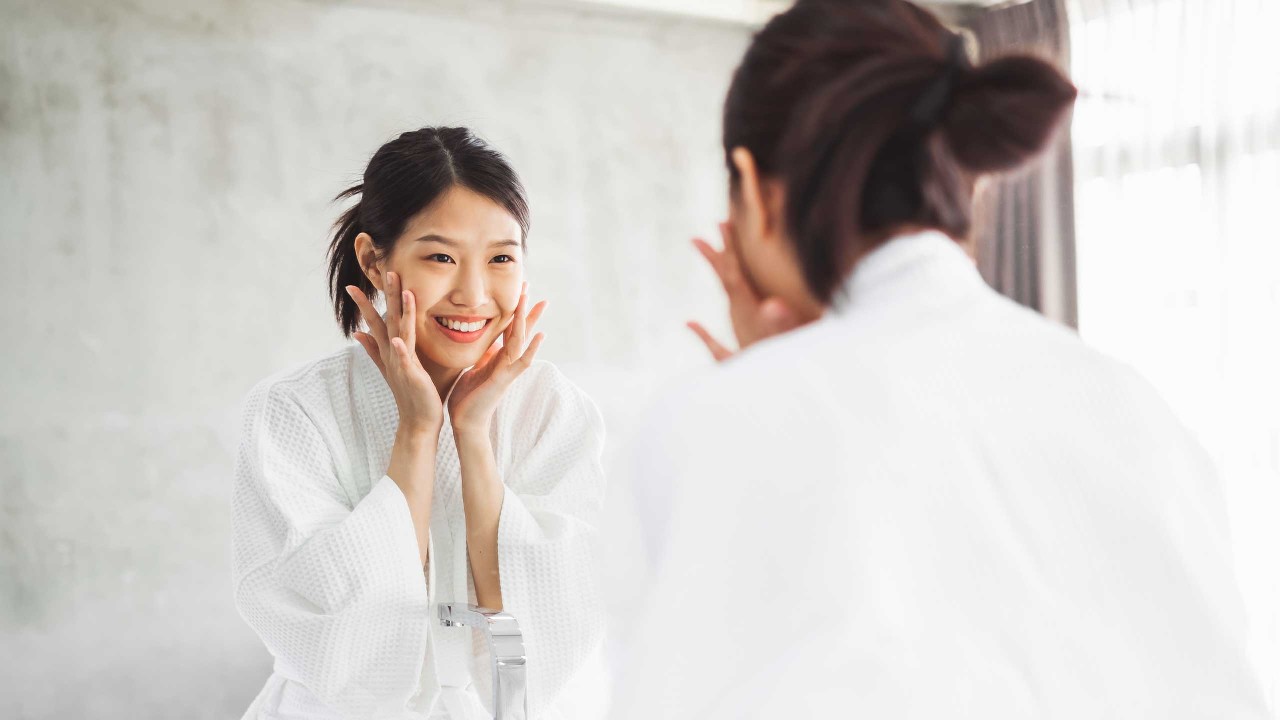 After nourishing your mind, don't forget your body! Having to stay home isn't an excuse to neglect your skin or face. In fact, it's a great opportunity for ladies to go make-up free and give their skin a break. And the men can also join in to review their skincare regime and see what can be changed up to give you that youthful glow.
Up the ante with face or body care treatments that you can easily indulge in at home, so you'll get amazing skin even before you next have the chance to head out for your regular spa or facial treatments. From now until 28 February 2021, load up your Viimart online shopping cart with skincare products from renowned brands like CLINIQUE and SKII, and use the HSBCNEW12 promo code to enjoy a discount of SGD12 off a minimum order of SGD50, or the HSBCEX15 code to get 15% off your bill.

With so many great ideas on what to do at home, there's really no reason you can't #StayHome, #StaySafe and do your part for #SGUnited, all while having fun! Be sure to check out our other #HSBC1-for-1 deals and other great #HSBCWOW offers for food delivery, takeaway dining and online shopping with your HSBC credit cards - all just a click away from the safety of your own home. For more details and updates, take a look at the full suite of offers on our credit card promotions page.
Don't have an HSBC credit card? Don't miss out on any more perks you could get from one.

Leave us your details
Leave us your contact details or SMS HSAPP <space> Name to 74722. We'll be in touch in 3 working days to assist with your application.