Plan your finances better today with more cashback and rewards
Enjoy these rewards when you meet the following criteria:

| Criteria | Rewards |
| --- | --- |
| Open an Investment Account and be eligible to trade1 | SGD30 |
| Increase your investment or insurance through eligible Wealth products2 | Up to SGD3,750 |
| Invest in online Unit Trusts3 | 0% sales charge on monthly Regular Savings Plan contributions and 0.85% promotional sales charge for lump sum investments |
| Retrieve and share your account data with us via HSBC FinConnect4 | SGD20 |
| You can get additional rewards when you take the following actions after retrieving and sharing your account data with us via HSBC FinConnect: | - |
| Take up personal loan5 | Additional SGD50 |
| Take up debt consolidation plan6 | Additional SGD50 |
Enjoy these rewards when you meet the following criteria:

| | |
| --- | --- |
| Criteria | Open an Investment Account and be eligible to trade1 |
| Rewards | SGD30 |
| Criteria | Increase your investment or insurance through eligible Wealth products2 |
| Rewards | Up to SGD3,750 |
| Criteria | Invest in online Unit Trusts3 |
| Rewards | 0% sales charge on monthly Regular Savings Plan contributions and 0.85% promotional sales charge for lump sum investments |
| Criteria | Retrieve and share your account data with us via HSBC FinConnect4 |
| Rewards | SGD20 |
| Criteria | You can get additional rewards when you take the following actions after retrieving and sharing your account data with us via HSBC FinConnect: |
| Rewards | - |
| Criteria | Take up personal loan5 |
| Rewards | Additional SGD50 |
| Criteria | Take up debt consolidation plan6 |
| Rewards | Additional SGD50 |
Book your FinFit coaching session now
Get your financial journey started and apply the insights from our FinFit report. Our advisors can help you identify your wealth and finance needs and create your growth strategy.

Deposits and Debit Card offers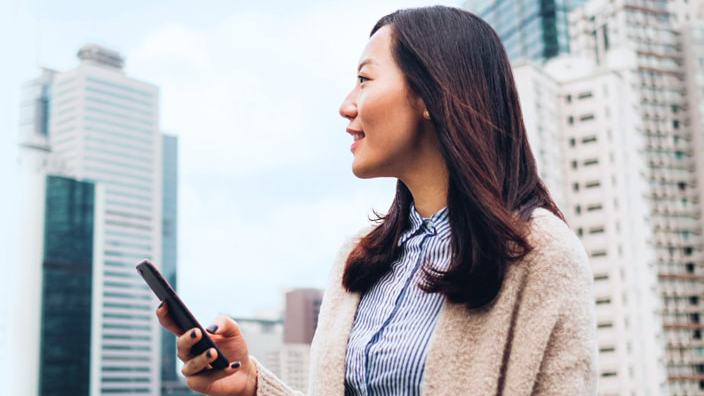 Enjoy 0% sales charge on monthly Regular Savings Plan contributions and 0.85% sales charge for lump sum investment in Unit Trusts purchased via HSBC's Online Unit Trust platform.