Bank securely anytime, anywhere, with the HSBC Singapore app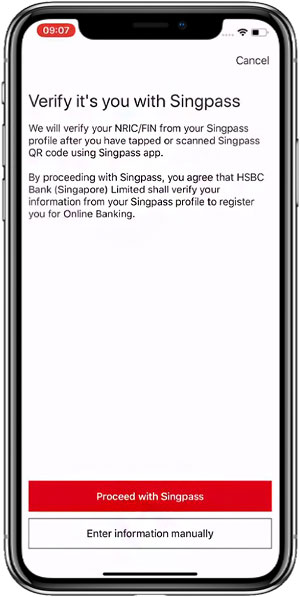 Online Banking Registration on Mobile

Registration for Online Banking can now be completed on HSBC Singapore app, this is the quickest way to complete the Registration using just your Singpass app for verification.

Online Banking Registration on Mobile
Personalized message alerts
Frequently asked questions
How do I access the HSBC Singapore app?
What mobile devices and operating system (OS) does HSBC Singapore app support?
My devices operating system (OS) is older than Android 8.0. When will the HSBC Singapore app stop working for me? And what will happen if I don't update the OS Android 8.0 or above?
How can I check my device's operating system (OS) version?