Bank securely anytime, anywhere, with the HSBC Singapore app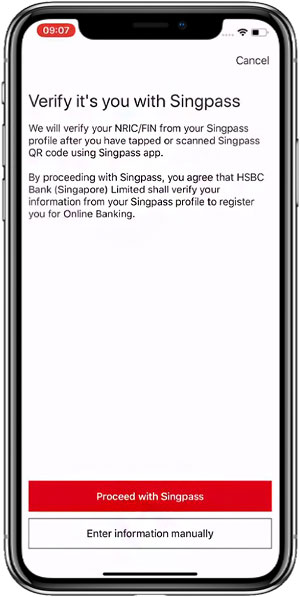 Online Banking Registration on Mobile

Registration for Online Banking can now be completed on HSBC Singapore app, this is the quickest way to complete the Registration using just your Singpass app for verification.

Online Banking Registration on Mobile
Apply and Use Credit Card in minutes
Frequently asked questions
Are there different log on credentials for the HSBC Singapore app and HSBC QuickFX app?
How do I access the HSBC Singapore app?