Avoid the crowds and bank online
In an effort to curb the rapid spreading of COVID-19, we've all been advised to stay indoors and avoid close contact with people. Thankfully, we can buy our groceries, shop for clothes and pay our bills, all on a mobile phone, computer or tablet. And, with the power of technology, you can also do almost all of your everyday banking online now too.
Skip the queues and the crowds, starting with these 6 everyday banking needs.
1. Instant fund transfers
Whether it's splitting the lunch tab or paying your bills, you can use digital banking to make an online money transfer almost instantly. Make online payments to saved or new payees, such as your mobile phone bill, and you'll never have to worry about late charges and fees again.
And you can make direct peer-to-peer transactions with PayNow with just a mobile phone and the receiver's mobile number or National Registration Identity Card (NRIC) number.
2. Move money between your accounts
You can also make online money transfers between your accounts – even if they're not at the same bank. There's no longer a need to go down to a physical branch to make the transaction.
Hate rummaging for bank and branch codes and waiting 24 hours for an interbank transfer? So do we. Use FAST (Fast And Secure Transfers) to transfer Singapore dollars almost instantaneously across participating banks.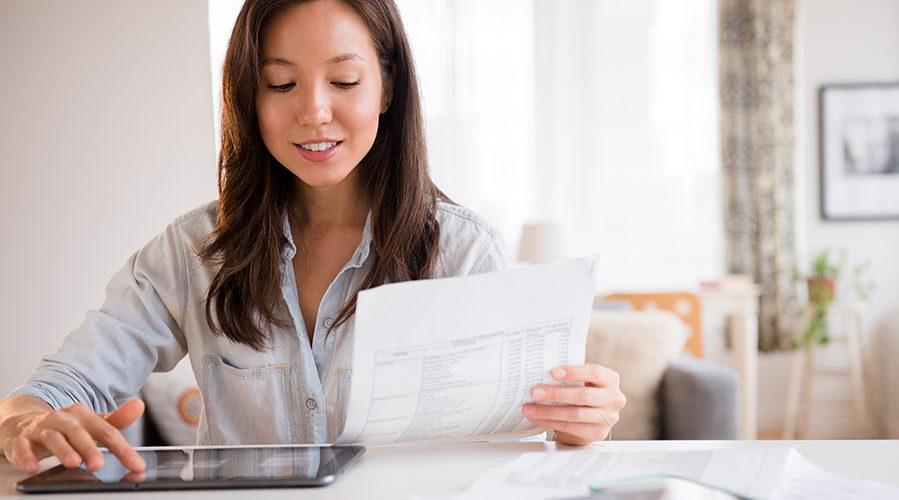 3. Manage all your accounts in one place
Still holding on to that bank book? That's cool, but did you know that with online banking, you can check your account balance and transaction history without leaving your seat? You can even make changes to your withdrawal and transfer limits, edit your personal details and change your passwords.
Also, did you know you can go paperless with your statements? View all of them virtually and feel good about protecting both your personal information and the environment.
4. Open accounts
If you're an existing bank customer, register for online banking and you'll be able to instantly open certain types of accounts without having to go into the branch. Make transactions in 11 different currencies with the HSBC Everyday Global Account, or earn higher interest rates with an HSBC Time Deposit Account.
5. Protect your family, health and home
We have a wide range of life, home, travel and car insurance products to suit your needs. HSBC Life offers existing customers complimentary special benefits for COVID-19, keeping you covered when you might need it most.
Get in touch with us through LiveChat to get more information, or go online to get a quote and submit a claim.
6. Managing your wealth and investments
If you're investing in FX trading, you'll be able to manage that completely online with either the HSBC Singapore app or your HSBC online banking platform.
Whether it's placing FX orders or transacting in unit trusts and equities, keep track of your investment portfolio anytime, anywhere with online and mobile banking. It's another way to grow your wealth and make your money work for you seamlessly.
Peace of mind with online banking
We're offering more and more services online but it won't be just time that you save. By doing your banking on your laptop or mobile phone, you can avoid the crowds and queues for peace of mind. Use your extra bandwidth for the things that truly matter: take more time out for your friends and family, get some exercise, or just chill out with a new book. Your time is precious, so don't use it waiting in line.
Bank at the branch that never closes with HSBC online banking, or download the HSBC Singapore app for banking on the go.

Already have online banking? Download the HSBC Singapore app and use for all your banking needs.

Don't have online banking yet?