PayNow
Receiving and sending money is now quicker and simpler. With just your mobile number or NRIC, PayNow allows you to transfer funds instantly at any time of the day – without the hassle of lengthy bank account numbers and codes.
With an extensive network throughout Singapore, PayNow is perfect for payments between peers and family. Splitting dinner or movie bills between friends, and paying your Carousell seller have never been easier.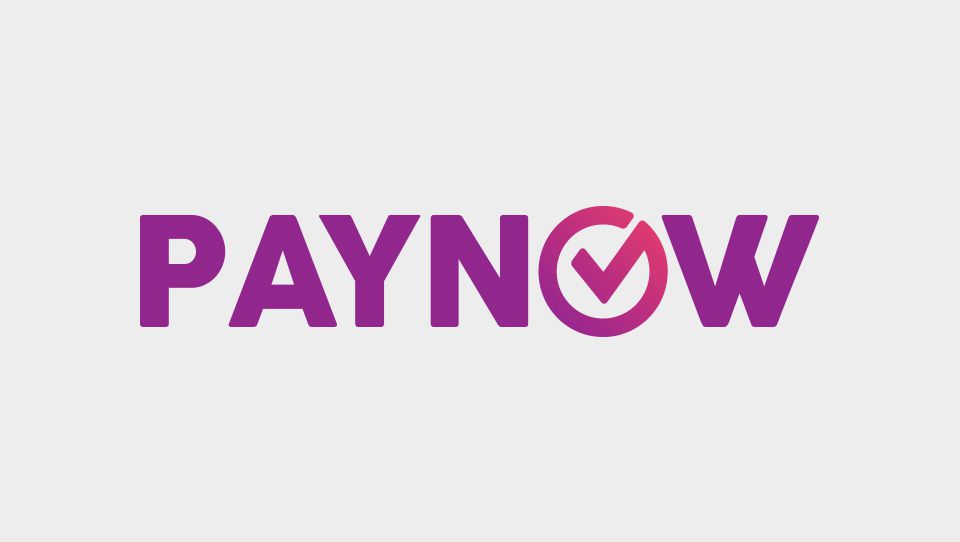 PayNow Corporate is a newly launched initiative following the success of PayNow. With over 1.6 million registrations across 9 participating banks1, PayNow Corporate extends this convenience to include entities such as companies, banks, and government agencies.
This enhanced service allows you to not only make bill payments using the corporate's Unique Entity Number (UEN), but even receive insurance payouts and award monies from companies and government bodies directly.
19 participating banks namely Bank of China, Citibank Singapore Limited, DBS/POSB, HSBC, Industrial and Commercial Bank of China Limited, Maybank, OCBC Bank, Standard Chartered Bank, and UOB.

Register in 3 simple steps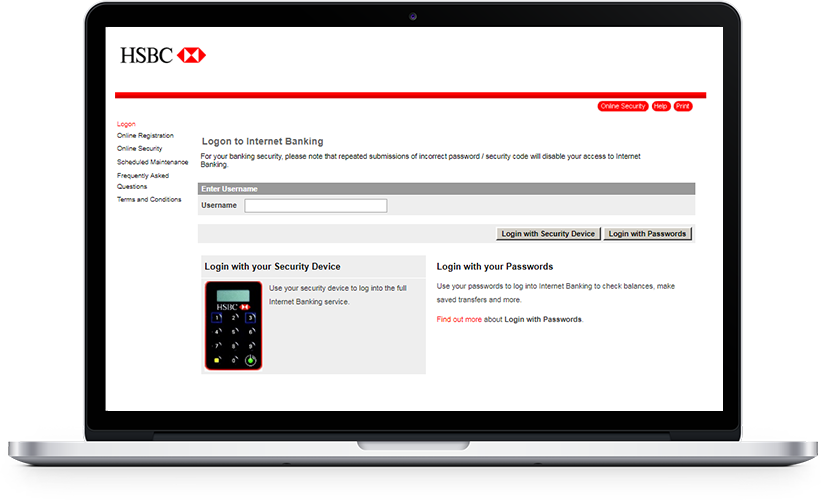 1.Log on to your Online Banking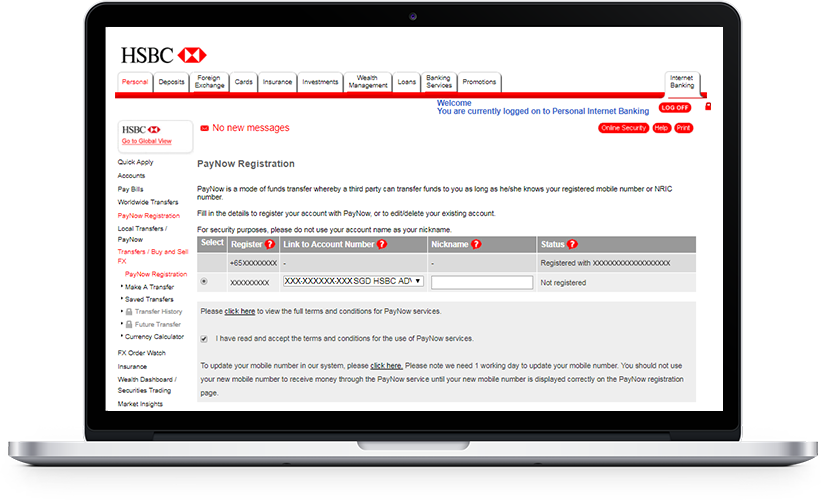 2. Click on 'PayNow Registration' on the sidebar menu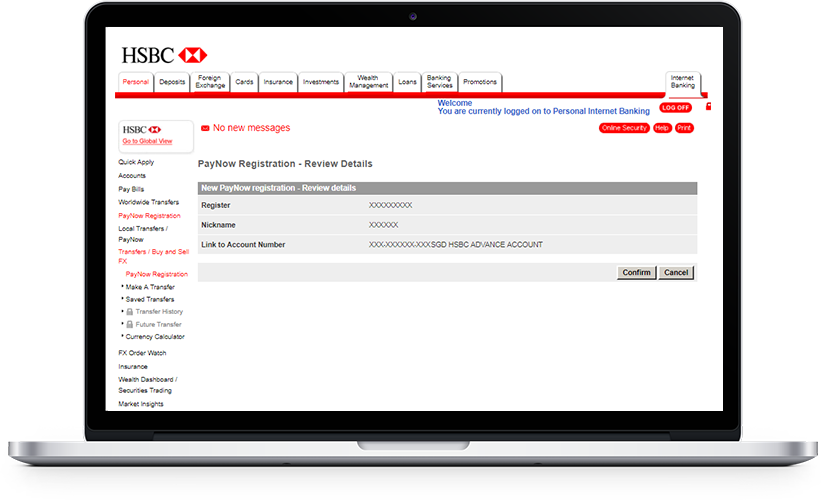 3. Select your desired proxy and account, then create a nickname to confirm

Key Features of PayNow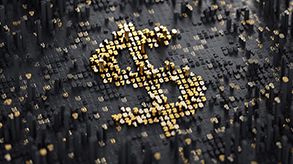 Simple and secure
Adopted with high security standards established by the local banking industry, perform your PayNow fund transfers anytime and anywhere at ease.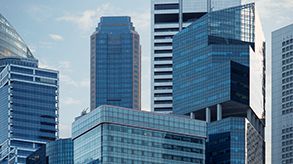 Transfer island-wide across an extensive network
PayNow can be used to perform interbank local transfers across 9 participating banks, between individuals and entities.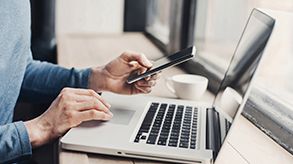 Hassle-free way to send and receive money
In just a few taps, you can pay and receive money easily. Simply use HSBC Personal Internet Banking or Mobile Banking to access such features.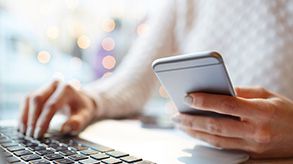 Easy access transfers
You can transfer up to S$1,000 daily without the need for your security device, or up to S$200,000 or your 3rd party transaction daily limit, whichever is lower, with your security device.

Not Registered for Personal Internet Banking yet?
Sign up today in 3 easy steps to gain immediate access to your accounts and enjoy the full functionalities online:
Step 1: Authenticate yourself with your debit, credit or ATM card
Step 2: Create your username and passwords
Step 3: Set up your security questions
Banking at your fingertips
Download the HSBC Mobile Banking app to perform your PayNow transfers in just a few taps.

Frequently asked questions
What are the benefits of PayNow?
Press enter to collapse
Press enter to expand
Do I need to register for PayNow?
Press enter to collapse
Press enter to expand
How do I register for PayNow?
Press enter to collapse
Press enter to expand
Is there any fee for PayNow registration?
Press enter to collapse
Press enter to expand