Take control on the move with the upgraded HSBC Singapore app
The HSBC Singapore app is built around your needs. You can manage all your local and global accounts at your fingertips and even send money instantly anywhere anytime with Move Money features like PayNow, transfers and bill payment.

How to set up your mobile banking
Already have online banking?
Download the app and use it straightaway.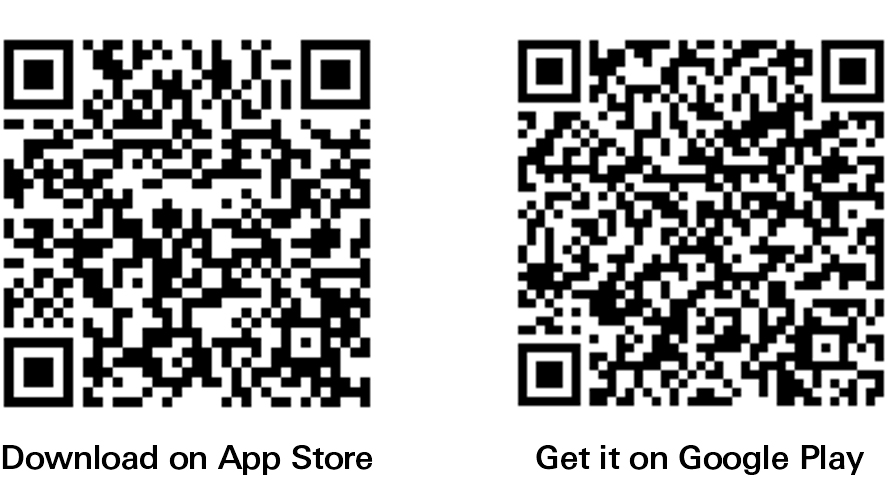 Available on Apple devices with iOS version 12.2 or later and Android smartphones with Android OS version 6.0 and later.

Register for online banking easily

Access a wide range of banking services online and on mobile. Register for online banking and use Singpass to verify your identity.

Manage international transfers between HSBC global accounts

Transfer money between your globally linked accounts across 27 countries/territories.

Apply for an HSBC credit card in minutes

Use MyInfo when you apply for a credit card on the HSBC Singapore app and receive a decision in minutes. It's simple, quick and hassle-free. T&Cs apply.

Get in touch via Mobile Chat

Need some help? Chat with us on the app to tell us what we can assist you with. It's as easy as texting a friend.
Get even more out of your credit card

With Spend Instalment, you can spend more flexibly and repay purchases in monthly instalments. You can also use Pay with Points to turn your Reward Points into instant rewards and offset your spending. It's all available on the HSBC Singapore app.

Pay and be paid instantly via QR codes

Simply scan a QR code to send money to friends or pay at participating merchants across Singapore. Generate your own QR code to receive money.

Manage your investments on the go

Open an investment account with us on the app from the comfort of home. Review your portfolio performance, place buy, sell and switch orders from the palm of your hand.

Money transfers and bill payments

Add and send to new payees for local transfers, manage your international payees, perform local and international transfers to over 200 countries and territories, and make bill payments to your saved payees.
Manage cards

Add your credit cards to Apple Pay or Google Pay for simple and secure payments; temporarily block or unblock your credit card with just a tap if it's stolen or misplaced. Set your debit card PIN in a few taps.

Better budgeting with HSBC FinConnect

See all your personal financial data, including that from other banks, in one place on the HSBC Singapore app securely. HSBC FinConnect helps you stay on top of your money so you can plan towards your financial goals better.

Personalised message alert

Get personlised messages with our latest offers, helpful reminders and announcements.
Don't have online banking?
You need to register for online banking before you can use the mobile banking app.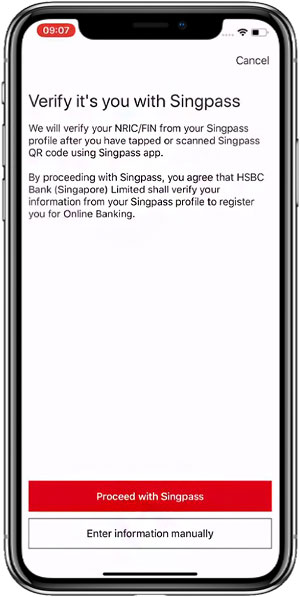 Online Banking Registration on Mobile

Registration for Online Banking can now be completed on HSBC Singapore app, this is the quickest way to complete the Registration using just your Singpass app for verification.

Online Banking Registration on Mobile
Apply and Use Credit Card in minutes
Frequently asked questions
How do I access the HSBC Singapore app?
What mobile devices and operating system (OS) does HSBC Singapore app support?
My devices operating system (OS) is older than Android 7.0. When will the HSBC Singapore app stop working for me? And what will happen if I don't update the OS Android 7.0 or above?
How can I check my device's operating system (OS) version?